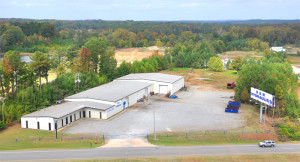 Since 1979
R&N Hydraulics has been a leading provider in both repair and the production of new hydraulic cylinders. Located in central Arkansas, close to many of its customer and important sources of raw materials and components, R&N Hydraulics combines these advantages with the dedication and work ethic of a rural central Arkansas community, providing customers with:
Excellent product quality
Outstanding delivery
Competitive Pricing
Strong engineering capabilities
Superior customer service
Arkansas's Hydraulics Experts
R&N's track record has earned it a leading reputation among OEMs who seek the optimum combination of performance, reliability, value, and responsiveness. Today, R&N's products are found everywhere on machines, such as material handling equipment, on-highway trucks, grounds care equipment, aerial lifts, medical chairs and tables, forestry equipment, trash compactors and recycling bailers, agricultural equipment, construction equipment, industrial equipment, log splitters, and many more.
Our Staff
Billy Morgan, Owner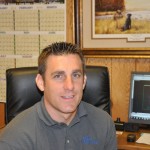 Billy is the owner of R & N Hydraulics. He is responsible for all facets of the design and manufacturing of hydraulic cylinders at R & N Hydraulics. Billy has over a decade of manufacturing and design experience along with an education in Mechanical Engineering from Louisiana Tech University. Our ultimate goal at R & N is to make sure our customers are completely satisfied. If you would like R & N to quote the manufacture of a production cylinder please email Billy at Billy@rnhyd.com.
---
James Davis, Service Repair Manager
---