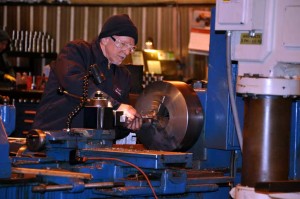 One of the greatest strengths of our company is our knowledgeable staff. At R & N Hydraulics, we employ talented individuals to provide top-notch quality and customer service to our clients. If you're interested in joining our team, check the available openings below and use the form to send us information about yourself.
Available Positions
---
No positions currently available.
Use the form below to apply. You may also send your resume to P.O. Box 269, Bryant, AR 72089.
R & N Hydraulics is an Equal Opportunity Employer. This company does not and will not discriminate in employment and personnel practices on the basis of race, sex, age, handicap, religion, national origin or any other basis prohibited by applicable law. Hiring, transferring and promotion practices are performed without regard to the above listed items.